Customers can easily transfer money in real-time from anywhere and at any time of the day with the eRemit mobile app. - Merchantrade
FAMILIAR concerns and inconveniences have returned following the spike in Covid-19 cases and the second movement control order (MCO 2.0).
However, thousands of Merchantrade eRemit customers take comfort in the fact that sending money overseas is not one of their problems.
Since the first MCO last year, thousands of Malaysian households have signed up for Merchantrade's award-winning eRemit which has made sending money overseas easier and safer. 
This is important especially in light of Covid-19 and the safety concerns when allowing domestic helpers or household members to expose themselves to risks just to send money to their families overseas.
The eRemit mobile app, which allows for complete end-to-end cross-border money transfers from Malaysia to numerous countries and territories around the world, has seen a 100 per cent increase in customers since last March. 
This has led to eRemit becoming one of the preferred money transfer apps amongst locals and expats alike.
The secret behind eRemit's success is its simplicity, flexibility, and reliability.
Customers only need to register once through a fully digital, electronic Know-Your-Customer (eKYC) process directly from the app. There is no need to visit any Merchantrade outlet; it's all in the app.
After the registration process is complete, customers can easily transfer money in real-time from anywhere and at any time of the day, minus the hassle of going through roadblocks and worrying over Covid-19.
eRemit allows for money to be sent to over 200 countries and territories including Indonesia, the Philippines, Nepal. Bangladesh, Singapore, United States, United Kingdom, Canada, New Zealand, Australia, China. Europe, Canada, and many more.
Another great feature of eRemit is that it allows a higher transfer limit compared to a bank. This limit is set at RM50,000 per transaction per day. 
Merchantrade Asia Founder and Group Managing Director Ramasamy K. Veeran said based on their research, the bulk of those who signed up for eRemit since the last MCO has been Malaysian families and employers with domestic helpers. It also includes small businesses that have to assist their foreign workers in sending money home.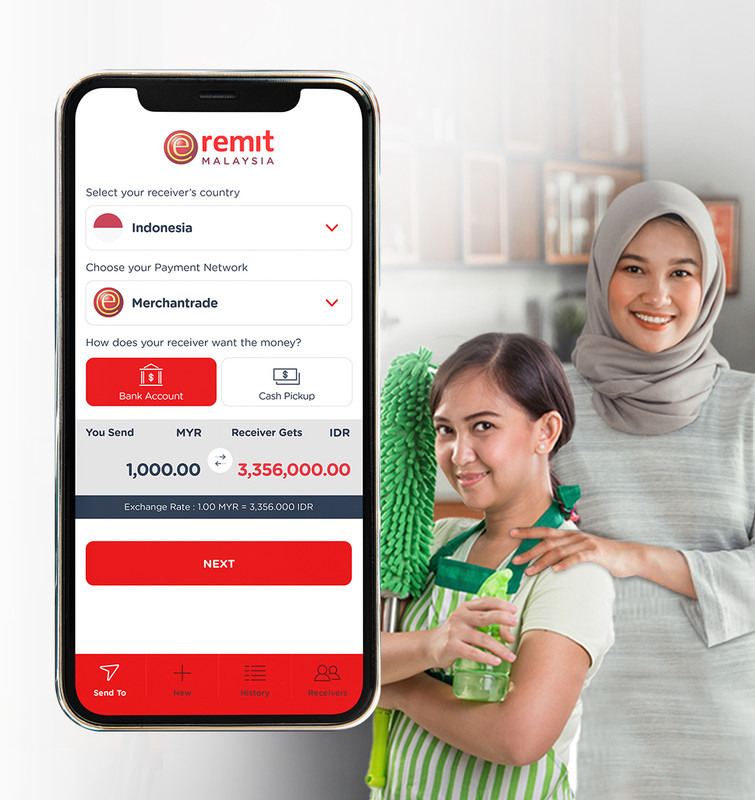 "Because of the MCO, neither they nor their domestic helpers could go out, so eRemit has been very useful in helping them send money to their domestic helpers' families in Indonesia, the Philippines, and Myanmar.
"Digital transfers have taken over traditional, over-the-counter transfers, and I am very grateful that the hard work everyone at Merchantrade has put in to realise our vision of a cashless society is becoming a reality, we're moving away from hard cash and making it faster, safer and more secure."
"We saw a high pick-up rate on digital money transfer and had expanded our digital customer base on the platform during MCO. In fact, the past two weeks saw a spike on application of which 70% are Malaysians with domestic helpers or workers".
He said Merchantrade is fortunate to put in place an infrastructure and a digital ecosystem well ahead since 2011, expanding its digital offering such as eRemit, eBiz and Merchantrade Money. 
"In fact, we are the first non-bank to offer digital remittance service to our customers, ahead of other money services business (MSB) operators".
Elaborating on digital transfers like eRemit, Ramasamy said they were cheaper in terms of service fees and more convenient.
"Remitting money with eRemit through FPX banks allows for higher limits and flexible transfers right down to dollars and cents."
He also said Merchantrade has "eBiz", a money transfer service specifically for business-to-business (B2B) transactions with a limit of up to RM10 million.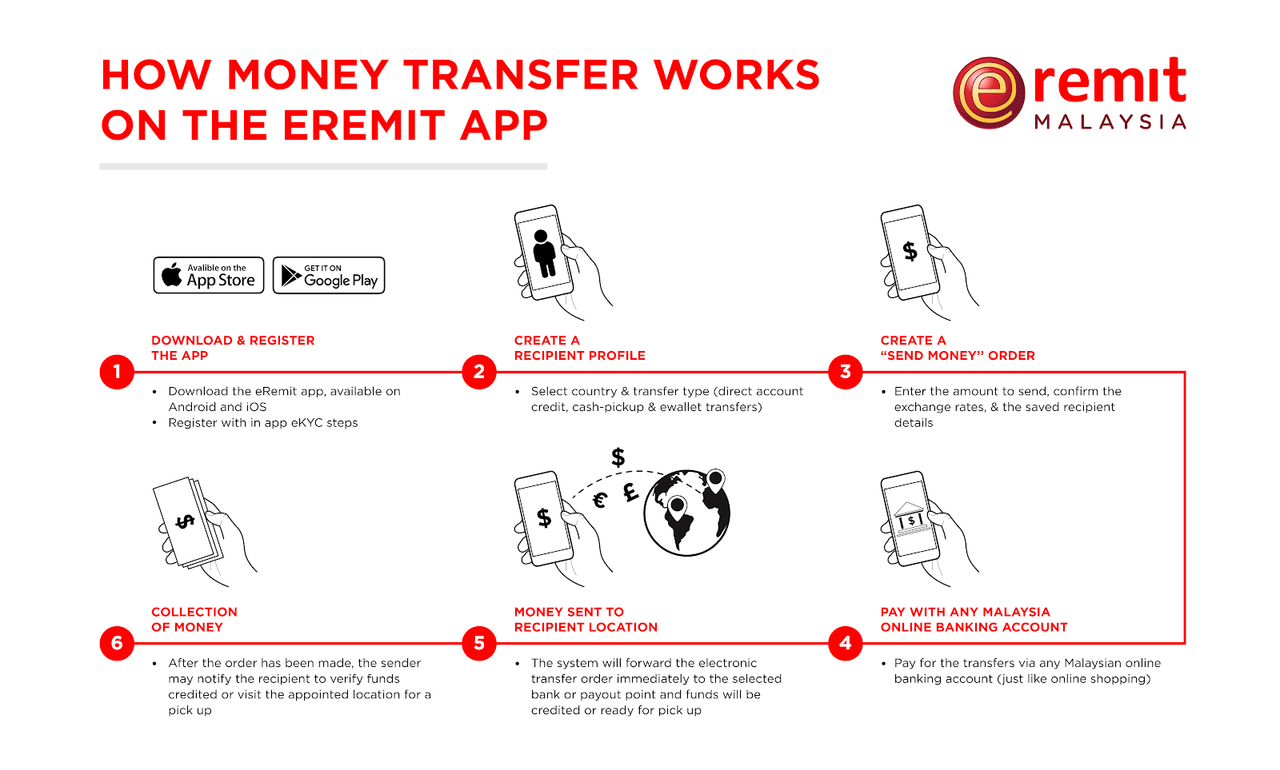 Merchantrade, a home-grown business, has won multiple awards for its innovative digital products and has been trusted by thousands over the past 14 years.
For more information on eRemit money transfer service, visit their website or follow them on Facebook.
The eRemit app can easily be downloaded from the Apple App Store for Apple iPhones or Google Play for Android-based smartphones.
Customers will enjoy great rates as the Lunar New Year falls upon us. With great promotions lined up, visit the eRemit website for more details.